Anybody can make you enjoy the first bite of a dish, but only a real chef can make
you enjoy the last.

  A skilled Culinary Professional, recognized for a comprehensive knowledge of Indian & International cuisine and an innovative approach to setting the stage for a customized dining experience.
Over 18 years of progressive experience managing the provision of fine dining for Luxury Hotels & Culinary connoisseur; refining the art of cooking; developing impressive menus; and preparing culinary dishes influenced by culturally diverse regions around the globe.
Culinary Artist apt in Fruit, Vegetable & Styrofoam Carving.
Aired 150 Episodes on Maa Voori Vanta, Maa Television.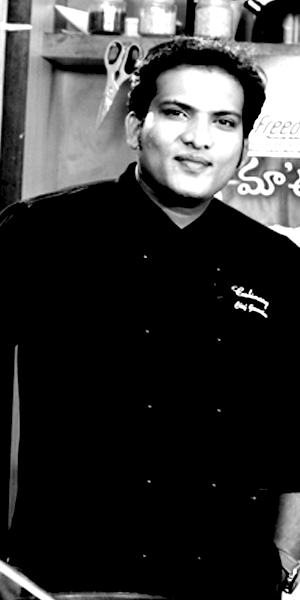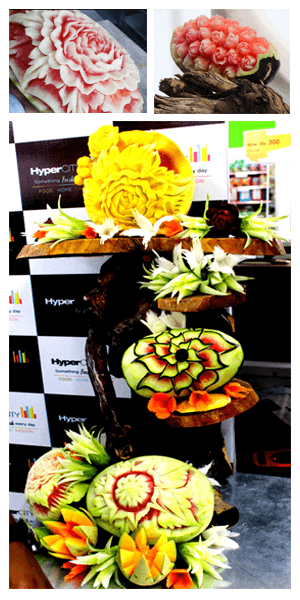 Food art is the act of preparing, cooking and presenting food in creative ways. It incorporates everything from elaborate plating that we see in fine dining establishments to both simple and intricate fruit and vegetable carvings that are meant to be decorative in nature.
EMIRATES CULINARY GUILD-DUBAI 2018

A great colleague, team player
and master of all cuisines.
Hey Chef, the food was awesome;
it really had a great taste.
And loved the presentation!
Govardhan takes some amazing fresh ingredients and just
elevates them to a great dish.
Chef transformed me from
an amateur cook to a
professional chef.
Chef Govardhan is a
great chef and artist
that I truly respect.